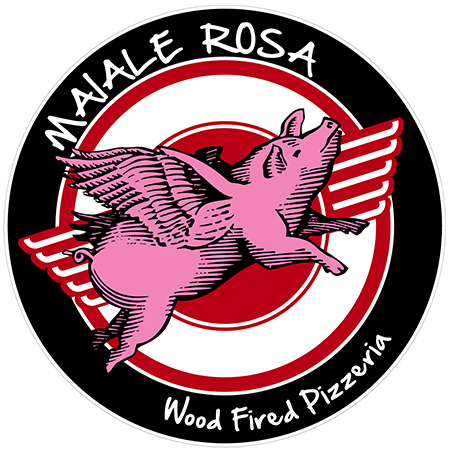 Maiale Rosa Wood Fired Pizzeria offers an honest, deliciously healthy pizza, with old world techniques, values, and service. We believe pizza was created for the people and we want our customers to enjoy a happy healthy life, so we choose to use only the highest quality artisanal products to our pizzas. We hand select our cured meats and salumists, seek out the best and freshest organic produce, small farm artisanal cheeses, and high-quality multi-grain, organic flours to create our signature hand-formed wood fired pizzas. Maiale Rosa strives to source Oregon products first, while still maximizing freshness and quality.
For our customers who have an allergy to dairy products, or choose to not eat dairy products, we have vegan options for you – just ask!
Interested in catering options? Visit maialerosapizza.com for details – you can even rent our food truck!
Contact
(971) 317-0646
Monday: Closed
Tuesday: 11:00AM – 8:00PM
Wednesday: 11:00AM – 8:00PM
Thursday: 11:00AM – 8:00PM
Friday: 11:00AM – 8:00PM
Saturday: 11:00AM – 8:00PM
Sunday: 11:00AM – 8:00PM
This pizza surpasses gormet pizza! All the ingredients are fresh and so delicious, I will not pass by if he is open. You definitely need to have some of this pizza in your life! You will not be disappointed.