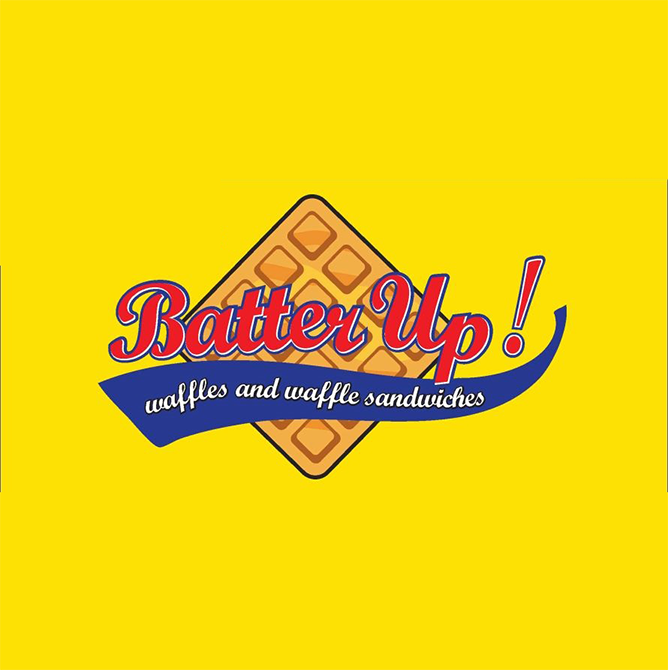 Hey waffle fans,
Welcome to the first waffle sandwich restaurant on Portland's west side! And the ONLY one to offer baconsausage! What's Baconsausage? It's a sage country sausage, but when our butcher grinds it, we have him grind bacon in at the same time! The MVP waffle sandwich has 1/4lb baconsausage patty, egg and cheese. We also use baconsausage in our house made sausage gravy, that comes with an over-easy egg on our Homeplate.
Along with more traditional waffles we also have many other unique waffle sandwiches, including our Mac Daddy… Where we take mac & cheese and slide it right into the waffle iron or the Big Papi, our take on a cuban sandwich, waffle-ized!
Come see us and get the best waffles near you today!
Owners:
John and Julie Robinson
info@batteruppdx.com
(971) 217-2678
Monday: 7:00 AM – 4:00 PM
Tuesday: 7:00 AM – 4:00 PM
Wednesday: 7:00 AM – 8:00 PM
Thursday: 7:00 AM – 8:00 PM
Friday: 7:00 AM – 8:00 PM
Saturday: 8:00 AM – 8:00 PM
Sunday: 8:00 AM – 4:00 PM
I love this place! The Splitter is my favorite. Chocolate Cream cheese is awesome too. Lots of other choices. I'm gonna try each item on the menu! The gentleman that works there is super nice. He's willing to make a waffle with whatever you want! Yummy!